Online betting: A beginners guide
If you have just turned 18 or maybe you have decided to start online betting for the first time, it is likely that you will have several questions. "How" and "Where" would be two just for starters. The questions that a beginner in online betting probably has are many, and they would be in various areas. The most common questions relate to transactions, security and of course selecting the right bookmaker. We are going to look at some of the most common questions in this article, but remember that you can always ask the community of Legalbet on anything that may trouble you in the comments below.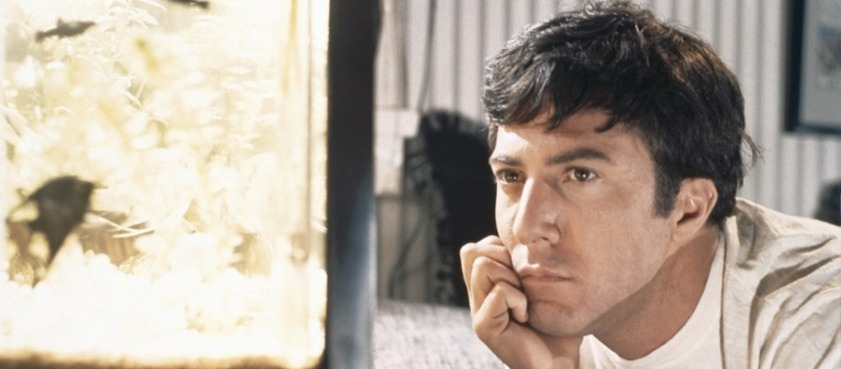 1. Is there a risk of my data being leaked to third parties?
Many people like to gamble at the betting shops instead of going online simply because of some prejudices or incomplete and wrong information. They think they cannot trust the internet and the bookmakers that use it, as they believe that their money can be lost and their personal data could leak. This of course does not apply, as all betting websites that operate legally in Ghana provide their sites with SSL encryption, which secures the data of their users. This means that not even the employees of the bookmakers themselves have access to the data provided by their customers.
2. Could my account get banned or limited?
Bookmakers may not have access to your data, but they can obviously see your betting activity, and they actually do so. The purpose of this is to detect any irregular behavior of the bettors that violates their rules, with which everyone using their services have agreed during their registration. The most common reason for restricting or closing an account is placing "sure bets". Also, arbitrage is a method of betting that is often not allowed by bookmakers.
In regards to other reasons for accounts being closed, in order to have an active account sooner or later you will be asked to verify your identity and prove firstly that you are over 18 and secondly you are residing in the country. You can do this by sending the necessary documents to the bookmaker, usually a utility bill of some kind and a copy of your passport/ID. Another reason that can lead the bookmaker to close an account is the finding that one person has made multiple registrations or even given false information during the registration.
3. What are the advantages of online betting?
At the moment, there are more or less 20 bookmakers operating legaly in Ghana, with most of them offering a good set of promotions and a wide range of betting options. Betting with an online account means that you can bet 24 hours a day 7 days a week and importantly from anywhere (via smartphones or tablets), while many bookmakers have their own mobile applications for your ease of use. The betting range that is found in their menus in most cases has it all, with many choices of sports, events and markets. Live is also a very good reason to have an online betting account, as it's always there with a great selection to choose from and services such as Live Streaming, Cash Out and more. Having accounts with more than one online bookmaker gives you the edge of making use of the best odds that can be found for each bet you have an eye on, making your betting better overall.
4. How can I deposit and withdraw money with an online bookmaker?
The transaction methods offered by bookmakers in Ghana are numerous and will cover all punter's needs. Most popular of all is the use of credit and debit cards. Being free and fast most of the times, card transactions are an easy and secure way to deposit and withdraw money to and from a bookmaker.
The most used transaction method for most people in Ghana are mobile payments given the fact that most of the people own a mobile phone. The withdrawals are safe and instant on your phone.  During registration, you are asked to provide a mobile phone number, which will be linked to your account. Most of the times MTN and Airtel are the companies of choice. 
E-wallets are nowadays a very popular way of trading on the internet offering speed and security. Deposits are instant and withdraws are among the fastest solutions out there. Some of the most popular of them are Skrill, PayPal and Neteller. Most of the top bookmakers operating in Ghana have these within their portfolio.
Bank transfer is always available from all sites. Although less convenient and fast, it remains a reliable solution for transactions to which everyone has access. Apart from the classic wired bank transfers though, you can also use banking solutions such as Ecobank, which is one of the easiest and fastest mobile payment methods in Ghana, being accepted by many Ghanaian bookmakers. It also has a mobile app that can be downloaded onto your mobile device. After that you will be able to make various bank transactions, deposits, and withdrawals in an efficient and reliable way.
Other that that, there's also SpeedPay, a voucher system that allows punters to quickly deposit funds into bank account with the help of scratch cards or a mobile phone. It has become a very popular way of funding betting accounts because of being very easy and fast.
For funding your account you just have to send an SMS that contains your unique voucher code to the mobile number given by your bookmaker. Then you'll get notified that your money transfer was completed.
Whichever method you choose of using, make sure you know the terms and conditions that affect them, so you keep yourself on the safe side.
5. How to choose the best bookmaker for you?
Here are some things to look for when selecting your next bookmaker.
The reputation of any bookmaker is shaped over time and is made up mainly from the experiences of the players who bet with them. Its reliability, the quality of its services and the security it provides to its customers are the things than concern the most. Before you register with a new bookmaker it is a good idea to see what other people are saying about them first.
In order to have a positive experience often requires a little help. This is where the customer service comes into the mix. Having well trained staff that is wiling to resolve any issue and being available 24 hours a day through a large number of means is likely to make of a great customer service that can only add points to the bookmaker offering it.
How swiftly and easily a withdrawal is processed is likely to feature highly on a list of "wants". Some transactions are actually instant both to deposit and withdraw, some withdrawals may take 30 minutes, some a few hours. At the other extreme some may take 3 or more days and even have fees attached to receive the money. Look into these things before you go.
The A and Z in betting. The higher the odds offered the lower the bookmaker's margin, meaning that there is a higher chance for long-term profit which is what any bettor is after.
Many people are chasing betting offers like crazy, and while it is indeed important element for someone at the beginning of his involvement in betting, it should be considered just as one and not the only feature of any website. Bonuses and offers are a good thing but they should be used with caution and always after knowing their terms and conditions to prevent problems from happening.
If you are interested in quite niche sports or events which do not have mainstream support, you may find that not ALL bookmakers will provide odds for this. Perhaps you support a football team in the lower leagues, or you are a big E-Sports fan. Check who is going to provide the betting options you want, because not all will. Similarly, the range of bets per market will vary from one bookmaker to another, whilst every one of them will allow you to bet on the final result, you may want other variables and these will not be consistent across the board.